About Our Site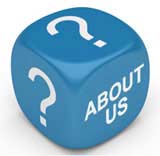 TimelessMyths was formed to offer a unique reference point on old urban myths, legends & tales.
Ancient gods, elusive monsters, bad luck and roach eggs in envelope glue; what do all of these things have in common? All of them have a basis in stories that are part myth, part legend, and in some cases part truth. Another thing they have in common is that they are all covered on this site, appropriately named TimelessMyths.
Each article on TimelessMyths takes a topic under the heading of God & Goddesses, Myths, Old Wives Tales, Superstitions or Urban Legends, and covers it in detail. The topic's explanation (what it is people believe about it or what history tells us about it), the origin behind it and, in some cases like the Urban Legends, discusses whether or not there is any truth to it.
Why is a black cat crossing your path considered bad luck - or is it? (Hint: it depends on what country you are in!) Who were the Titans, and why were the Greek Gods such a pain in their side? Was King Arthur a real person? Is there anything to the stories of tourists in South America waking up in a bathtub full of ice, minus one kidney? All of these topics and many, many more are here for your delight.
Take a quick tour down ancient mythical streets on your tea break, or spend an afternoon collecting stories for the next time you need an icebreaker at a party.
Let us know through the new Ask Our Experts section if you have a question about one of these great legends or myths, or a suggestion for an Old Wives Tale you'd like proven (or disproven).

Related Articles in the 'Site Information' Category...