No Coat in the Cold Causes Pneumonia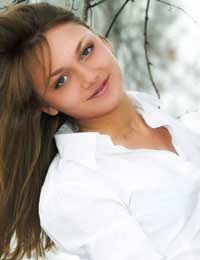 Playing out in the cold without a coat on seems to rank right up there with stealing and smart mouthing when it comes to affronts against mothers and many a child has been brought up short when caught out without a coat. But does exposure to cold actually result in catching the flu, the common cold, or pneumonia, or is it just another wives tale?
The Cold Causes Colds Wives Tale
Today modern medicine has progressed to the point where people are living longer, more active, and generally healthier lives that at any other place in history, yet people everywhere still argue over whether or not getting caught out in the cold without proper protection will cause someone to get sick. The general idea is that getting physically cold lowers the immunes system, thereby opening up the body to sickness. In an odd way this makes a sort of sense by looking at the reverse- raising the body temperature in the form of a fever is the body's way of fighting infection, so wouldn't lowering the body temperature help infection? This reasoning is specious at best, however, and recently proved to be untrue.
East Versus West
There are still plenty of cultures that hold fast to the belief that cold is the enemy of the body, and one of the many ways it is harmful is by causing illness; likewise there are plenty of people in all cultures that believe the same. While arguments can—and are—made for both sides of the aisle, it is important to take a look at what actually causes a person to contract a cold, the flu, or pneumonia.
Virus
Illness is brought on by a virus taking hold in the body and circumventing—or overwhelming—the body's immune system. The question, then, is whether or not getting cold has an effect on a person's susceptibility to a virus. First of all if a virus is not present, getting very cold is not going to produce one out of nothingness, so the argument of no coat in the cold causing sickness is wrong to begin with. But why, then, do more people get sick in the winter months than other times of the year? Accepting for the moment that this is true, a popular believe is because people are more in contact with each other in closer quarters. As people stay indoors there is more exposure during the winter months to each other, which facilitates the spread of virus and resultant disease. Ironically it is those moments when people are vulnerable when they are NOT wearing their coats.
Final Thoughts
Another wives tale is that sitting near an open window or in front of air conditioning can bring on sickness as well. This might have come from the air drying out a person's nasal passages and making them uncomfortable and experience cold like symptoms, but it doesn't mystically transfer illness to a body. Keep in mind that it wasn't so long ago in terms of human evolution that taking more than one bath a year was considered bad for you as well.
You might also like...